Folgaria-Val di Gola



Bike Tracks: Folgaria-Val di Gola
The first section is demanding then the difficulty eases off.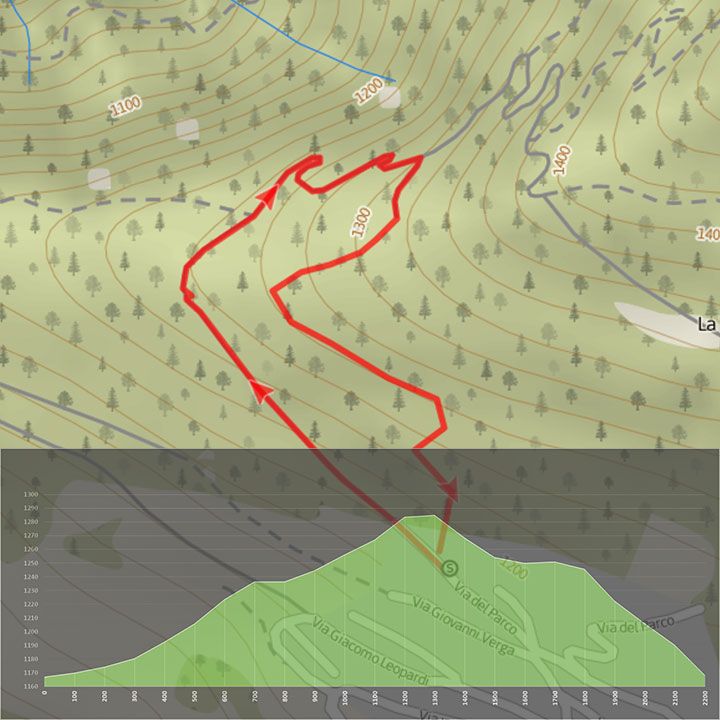 Start from Folgaria Ovest, at the end of the Via del Parco road, taking the old military road that ascends towards the summit of Monte Cornetto.
The first section climbs up a dirt track that requires experience of cycling in the mountains. After this initial section the route gets easier. Continue through an attractive mixed forest (beech, hornbeam, pines, and spruce trees) soon reaching the viewpoint facing onto the middle of Val di Gola, over Val Lagarina (Castel Beseno), and Monte Spizzom.
A pair of eagles nest on the latter mountain. To the right, up high, at the top of the valley you can see a glimpse of the Scanuppia Alpine Plateau. Continue along the dirt track and after a couple of zigzags, following the signs, take the steep path which quickly brings you back, after a couple of exciting descents, close to the point of departure.
Track for Mountain Bikes and E-Bikes
Download the route maps
Difficulty Easy
Time 35 minutes
Maximum altitude 1317 m
Distance 1,9 km
Height difference in ascent 142 m

Height difference in descent  137 m
Medium difficulty route for families
Distance for E-Bikes Short
Circular route